I moved to Spokane, Washington almost forty years ago when my wife and I decided that it is the best place to raise a family and enjoy life! The cost of living in Spokane is so reasonable and there are amazing neighborhoods, schools, and parks for any life style.
If you want more research on why you and your loved ones should move to Spokane check out this article, written by SpokanePlanner.com - Spokane's best local blog!
If you are looking for things to do in Spokane, follow this link - I will update it often to keep you in touch with all the amazing things this area has to offer.
We have wonderful neighborhoods in Spokane. Although this map doesn't show you the smaller neighborhoods, it gives you a great idea of where they're located and the price range for them.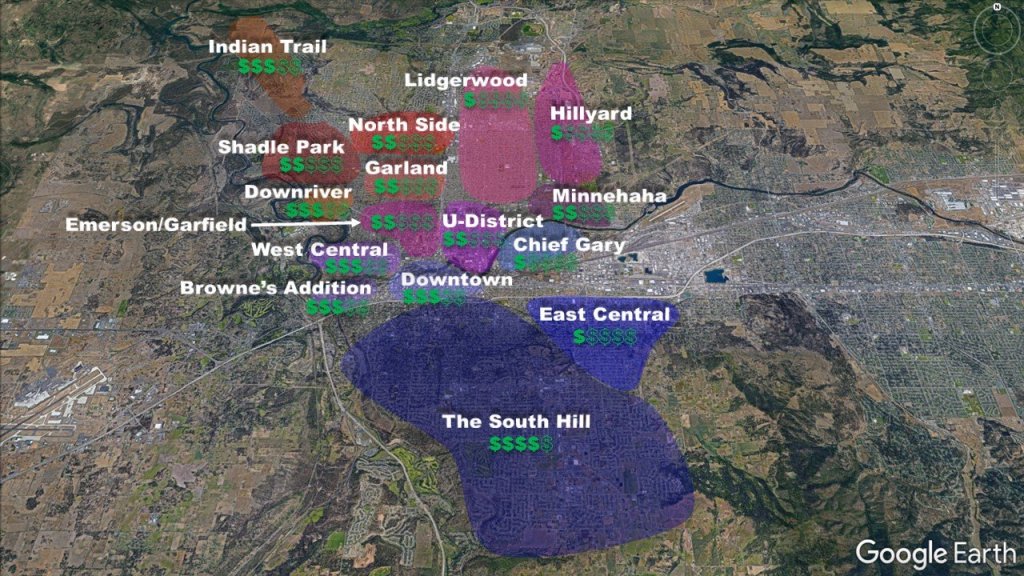 Watch this video produced by White Spot Media Production. We went down to the Riverfront Park where the famous Looff Carousel is located, Manito Park, and out to Airway Heights - just to show you how beautiful and open Spokane is.
Let a real local show you around Spokane - (509) 868-6406